Hi Beauties!
What does Nas, Erykah Badu, Anthony Hamilton, Royce The 5'9, Maxwell, Dwele and Damien Escobar all have in common? In addition to being apart of my apple music jam sessions; they are the headliners of this years' Art of Cool Festival! This powerhouse event will take place in Durham, NC September 27th & 28th. The 5th year anniversary lineup will bring over 10,000 adoring fans to the Bull City to enjoy, and you want to be in attendance! My hometown is doing big things, and I'm proud to see the vast growth of The Art Of Cool Festival. Not only are the headliners some of the biggest names in music, but they are also joined by other talented artists to round out this music-based festival. Over two days this fantastic lineup will perform in the six designated venues set in the downtown area of Durham: Durham Athletic Park, Carolina Theatre, Pinhook, Durham Armory, Beyu Caffe, and Motorco. Click HERE to view the entire lineup for Friday and Saturday. 
"A collision of Jazz, R&B, Hip Hop, and Soul"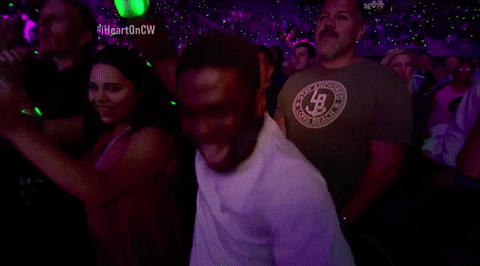 Not only will there be unforgettable live performances, but the art of Cool Festival will also host educational workshops. Backed by the Art Of Cool Project (AOCP) which is a non-profit organization that will host the Innovate Your Cool Conference. This FREE conference hopes to "leverage popular culture and STEAM-based curriculum to expose traditionally disengaged communities to the opportunities that exist within entrepreneurship and technology." You genuinely don't want to miss out this year. Grab your tickets HERE. 
Music, educational workshops, food, and shopping will all add to your festival experience this year. I can not express how excited I am for the upcoming Art of Cool Festival this year! As you know, I LOVE music. Depending on my mood, I listen to every genre; music indeed is the backdrop to my life. If you check out my Instagram page, you'll notice a substantial amount of my captions are music lyrics. So much so, that I created a "Highlight Bubble" capturing the music that inspires my blog fits. The slaying that I plan on bringing to this festival will be EPIC! My favorite artists all in my hometown have me ready to live my best life! What better way to end the summer than enjoying one of the biggest festivals of the year? Make sure to add @aocfest and #aocfest to your social media handles to stay current with all the lively news happening with this event. Check out the slideshow below to see the lineups fr each day and some artist fliers
Until Next Time....
xoxoxoxo