Hey Beauties!
I was named the Brand Ambassador of Curvi Milieux mid July and I have since posted the beautiful garments from the boutique on my Instagram and Facebook accounts. Based out of Greensboro North Carolina, Nacarra Lessane set out to "Serve all curves" since she opened in 2011. This style studio is unique as is offers ready to wear styles along with custom made garments. I absolutely love the quality, focus to detail, and vast inventory of stylish pieces for larger bodies.
This set is sold separately and is handmade customary to your measurements once you place your order. Ensuring that the fit is spot on and hugs your curves perfectly, designer Nacarra creates these garments to order. Shipping typically takes 5-7 business days once ordered. The sequins on this outfit all stayed in place, and I had no issue with poor craftsmanship or faulty designs. This luxe piece is a staple you MUST add to your closet this Fall. 
I will link the ready to wear garments that I've featured on my Instagram page in a slideshow below; however, this post is solely to express my admiration for the custom made the set I received for TCF Style Expo. A full week has, and I still can't get over how gorgeous I looked sporting this custom look!!! Curvi Milieux also has a fantastic collection of ready to wear items on her website is perfect for date night, work wear, and everyday slay! Affordable, high quality, and super cute. Use: BEAUTIFFULLYME for 20% off of your purchase!
Y'all know I'm the budget conscious blogger. However, sometimes you MUST treat yo' self! Buying budget friendly items 80% of the time affords you the opportunity to splurge on quality staple pieces that you can use throughout your wardrobe. Since these pieces are sold separately, you can style them separately, getting more use of the garments and stretching your closet. Go head girl, live yo best life!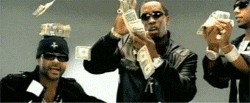 Story Time
Outside of my husband, Nacarra was the first person I told that I was speaking at TCF Style Expo. We had submitted for our panel back in February and were green-lighted early on. However, I didn't want to announce until everything was final. I was still in awe that lil ole me was selected to be a part of such a massive Plus Size Platform. As soon as I told Nacarra about the speaking engagement she expressed to me that she had the perfect outfit in mind for me to wear on the panel. She was correct!!! This two-piece suit named "Destiny" was everything that I needed and more. Such a conversational piece! Attendees at the event came up to touch the garment and to tell me personally how much they loved it! I honestly felt like a beautiful Queen walking around the Expo!
Read all about my TCF Style Expo HERE!
Until Next Time....
xoxoxoxo